I am sorry I am running behind on my posts but I wanted to hurry and share an EXCELLENT resource with wonderful printables from Carisa, at
1plus1equals1
to go a long with our rainbow theme last week. I really hope you will take a look and try some of these activities with your preschoolers.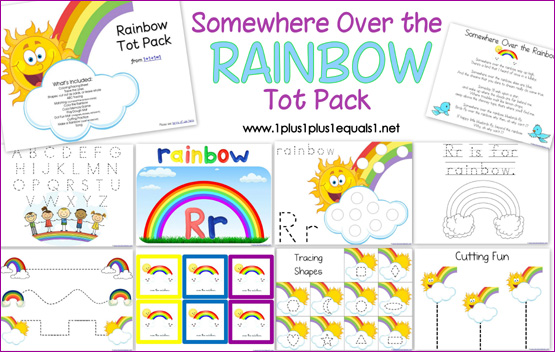 We also started learning "Somewhere Over the Rainbow" in preschool. The words are included in the rainbow tot pack from the
link
mentioned above. Sing along with your preschooler. It is so fun to hear them fill in the words!